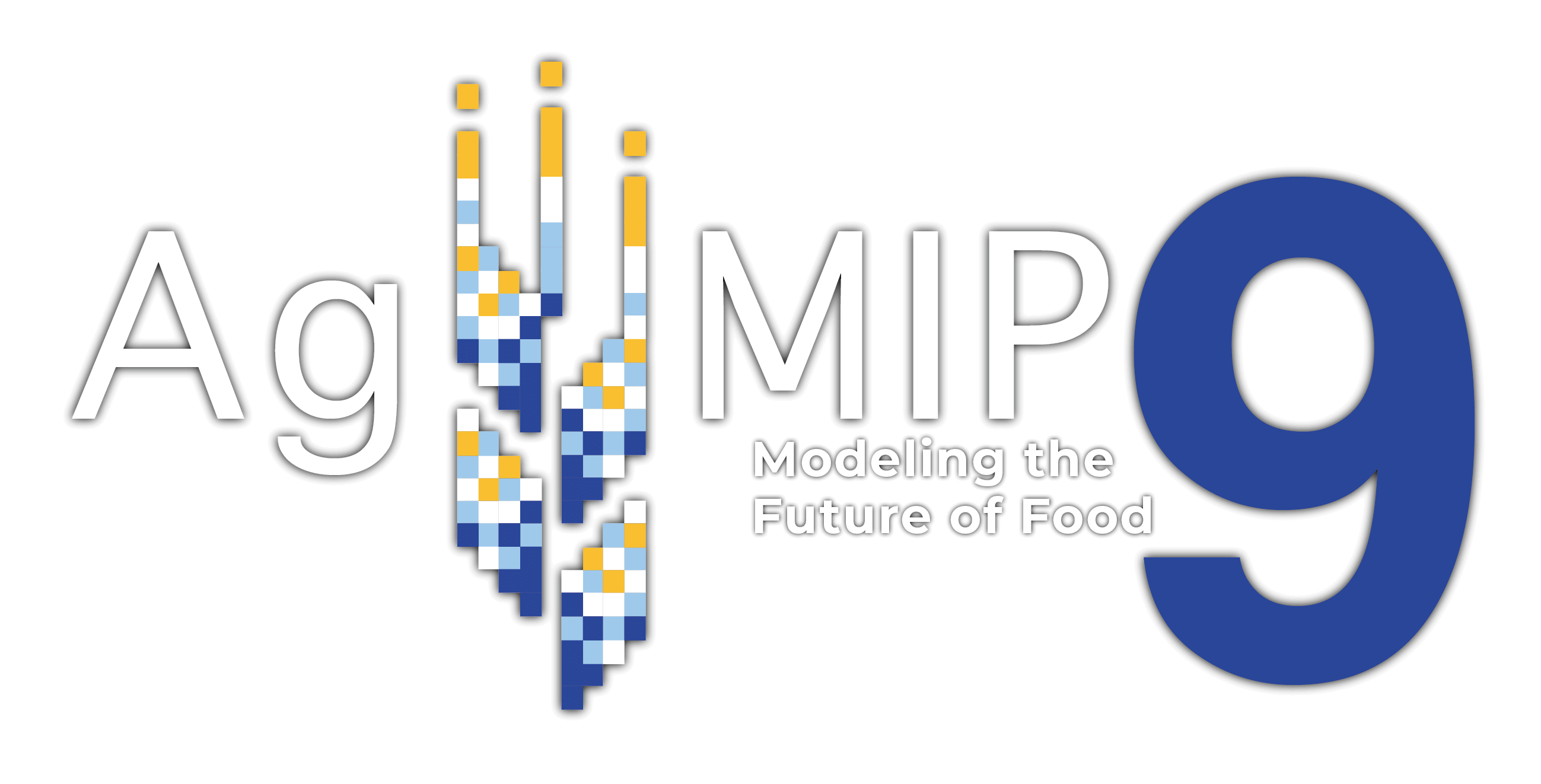 June 26th-30th, 2023
Columbia University, New York, NY
AgMIP9 Side Meetings

Side meetings will take place on Monday, June 26th and Friday, June 30th. Current side meetings include:
Advancing Methodologies to Estimate Greenhouse Gas Emissions from Food Systems
AgMIP Ozone
AgMIP Residue
AgMIP Wheat
Alternative Proteins
Crop Model Calibration
GGCMI: New Simulation Sets and AgMIP-Teams Collaboration
GGCMI: Recap and Connectivity to AgMIP Teams
Low-input Cropping Systems: 1. Soil-Crop Modeling of Long-Term SOC and Yield Relationships and 2. Cereal-Legume Rotations
Scope and Progress of the AgMIP Exercise "Impacts and attribution of excessive rainfall and drought on maize yield in low-inputs smallholder systems using crop models"
Simulation of Maize Evapotranspiration (ET), Yield, and Soil Temperature
Spatial Extrapolation of Models and its Uncertainty

Register for AgMIP9

Registration for AgMIP9 is open! To learn more about registration rates, deadlines, and other important info, go to our registration page.
Announcement: AgMIP9 Basic Agenda

AgMIP9 will take place June 26th – 30th, 2023. A basic agenda of the workshop is outlined below. Full agenda coming soon!
Monday, June 26th: Side meetings (AM/PM)
Tuesday-Thursday, June27th-29th: Main sessions*
Friday, June 30th: Side meetings (AM/PM)
*Main sessions include Plenaries and Panel discussions, Working sessions, Parallel Presentation sessions, posters, and Radical Collaboration sessions.