Agricultural Model Intercomparison and Improvement Project 
The AgMIP Mission is to significantly improve agricultural models, and scientific and technological capabilities, for assessing impacts of climate variability and change and other driving forces on agriculture, food security, and poverty at local to global scales. 
Welcome to our Website!
If you have any suggestions or comments, please send your feedback to info@agmip.org
We appreciate your input!
The Three AgMIP Pillars
Next-Generation Knowledge, Data, and Tools
Coordinated Global and Regional Assessments
Modeling Sustainable Farming Systems
Next-Gen Knowledge, Data, and Tools
Agricultural data stewardship and advanced tools are needed to enable sustainable production that can meet future national and international food, fiber, and bioenergy needs
Coordinated Global and Regional Assessments
CGRA uses a multi-model, multi-scale, multi-disciplinary, and multi-method framework to explore adaptation, mitigation, food policy, and food security in the face of an uncertain future
Modeling Sustainable Farming Systems
Sustainable farming systems is about assessing water; land; climate extremes and carbon-smart economically viable agricultural practices in a changing world
AgMIP research aims to substantially advance our understanding of model strengths, weaknesses, and uncertainty while also developing new approaches including data integration and transdisciplinary modeling frameworks…read more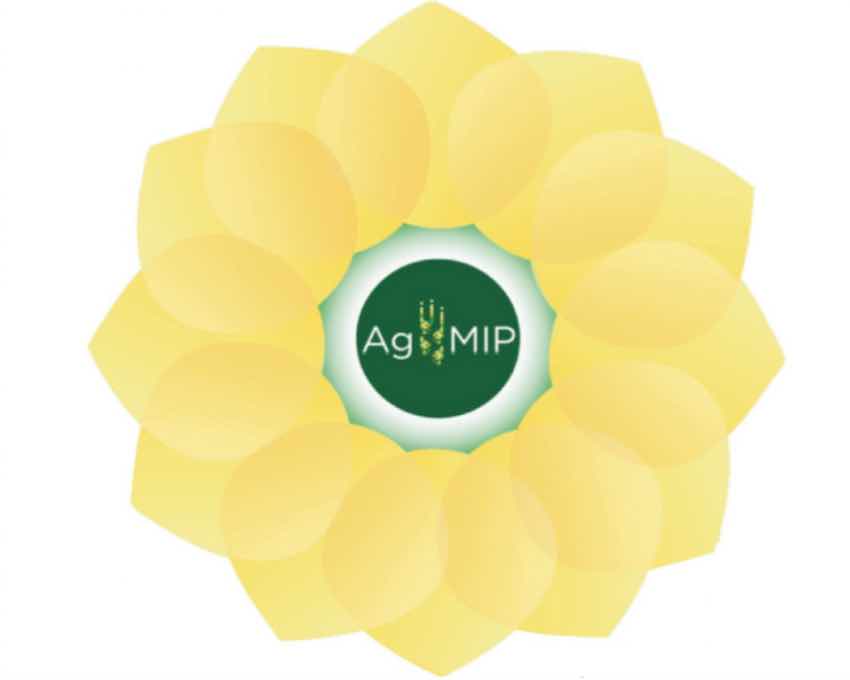 Experts come together to advance crop studies, research methods, and other topics that are critical to understanding how agriculture and food systems will respond to climate and other factors now and in the future.  Learn more about our 30+ teams.
Research Sites and Regions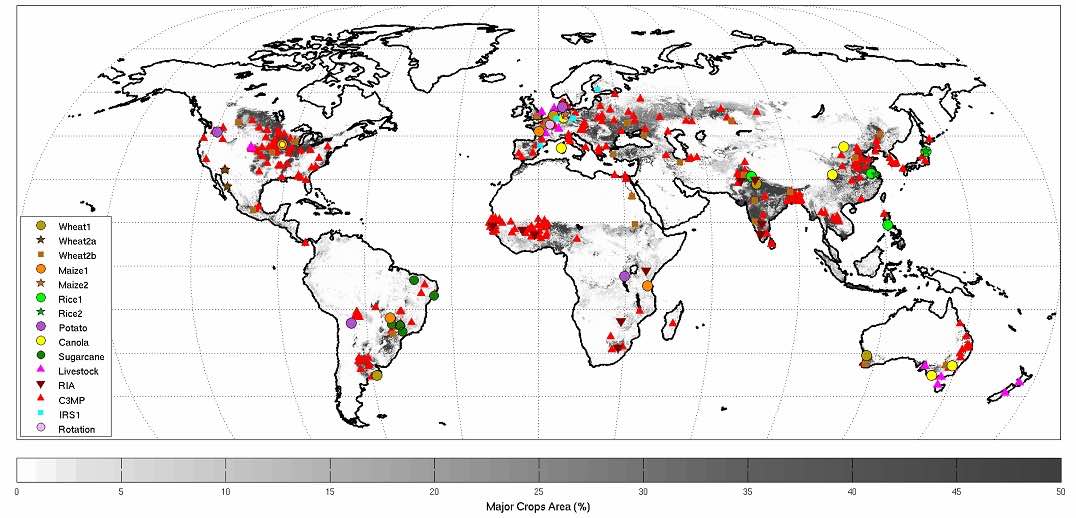 Sites evaluated in AgMIP assessments, plotted with major agricultural area (gray shading). figure and description of AgMIP studies provided in Ruane et al. 2017.