Global Gridded Crop Model Intercomparison Phase 1 Paper Published
By: Jenna Famular
Evaluating global crop productivity is important in understanding the impacts of climate change and possible adaptation strategies. In 2012 and 2013 The Agricultural Model Intercomparison and Improvement Project (AgMIP) worked with the Inter-Sectoral Impacts Model Intercomparison Project (ISI-MIP) to simulate crop productivity.
This project catalyzed the creation of the Ag-GRID and Global Gridded Crop Model Intercomparison (GGCMI) projects that focus on providing comprehensive evaluation of models via comparisons of simulations and observed data.
A recent article published in Geoscientific Model Development, "The Global Gridded Crop Model Intercomparison: data and modeling protocols for Phase 1 (v1.0)" Elliott et al., presents the simulation and modeling protocols, and input data for Phase 1 of GGCMI.
The GGCMI project focuses on comparing models, evaluating the model's skill, identifying uncertainties in the models, and analysis of the impacts of historical extremes such as drought and heat events on agriculture. Crops that can be simulated by at least three models are used.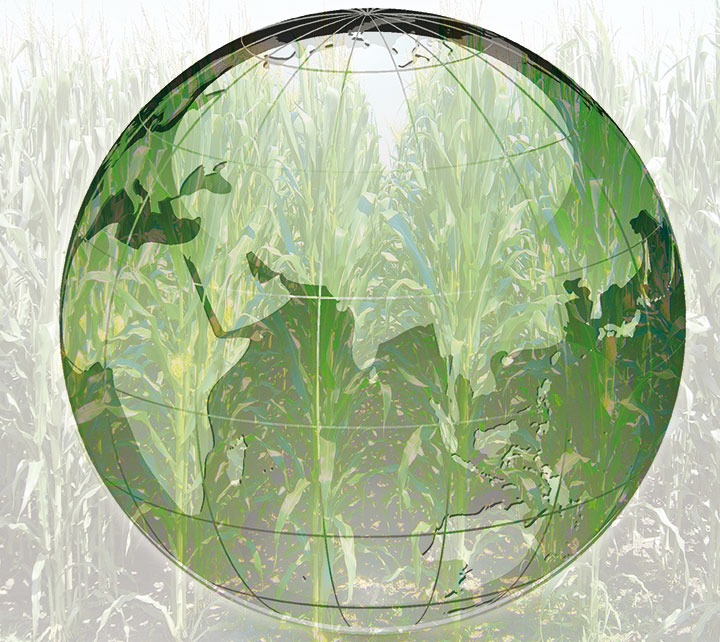 The main goal for the GGCMI project is the development and upkeep of a community of modelers that focuses on climate impacts and their relationship to food security, natural resources, economics, and land-use on global and local scales. This international community will allow independent modelers to work together to compare complex processes and synthesize data that can provide insight and produce innovations. The first phase of GGCMI will be a solid basis for future work, as it focuses on identifying the main uncertainties in the models. GGCMI is hoping to encourage cooperation and contribution from scientists to support large-scale crop modeling efforts with the tools that will be produced.
To view the complete paper please click here.