North America
Main Contacts for Initiative
Bruno Basso and Jerry Hatfield
Brief Description of the Activity
Through advances in AgMIP platform and community we aim to address the impact of changes in land use, climate, soil and management, on the resiliency, adaptation and mitigation potential of North America agricultural systems across multiple spatial and temporal scales.
Overview of Participants
About 20, including one from Mexico and two from Canada
Climate, crop modelers, experimentalists
Noteworthy findings
Emphasis on:
Soil dynamics (Adaptation/Mitigation), Rotations
Major crops and F&V (nutrition)
Extreme events (drought/floods) – link irrigation
Yield forecast
Pest/Diseases/Ozone
Link with socio-economic modeling
Link to Canada and Mexico
Stakeholder: Extension, Farmer, State and Federal policy maker (USDA), LTAR, AgriFood Canada
Next Steps:
Continue discussion and pursue funding
Launch AgMIP North America Consortium as partnership between Academic, USDA and other public & private partners
Apply for NIFA Workshop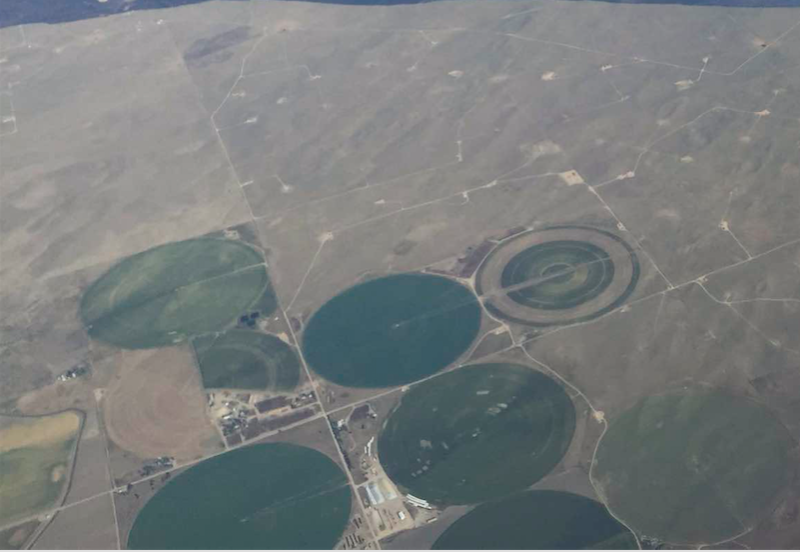 Papers:
Elliott, J., M. Glotter, N. Best, K. Boote, J. Jones, J. Hatfield, C. Rosenzweig, L. A. Smith, and I. Foster, Predicting Agricultural Impacts of Large-Scale Drought: 2012 and the Case for Better Modeling (February 21, 2013). RDCEP Working Paper No. 13-01. Available at SSRN: https://ssrn.com/abstract=2222269 or http://dx.doi.org/10.2139/ssrn.2222269
 Prior Updates: Research Summary
CROP WATER EVAPOTRANSPIRATION
CO-LEADERS: Ken Boote (U Florida), Jerry Hatfield (USDA-ARS), and Laj Ahuja (USDA-ARS)
GOALS:
Intercompare, evaluate, and improve crop models for more

accurate predictions.

Assess soil composition, water balance & evaporation; crop transpiration, evapotranspiration, dry matter accumulation.

Compare systems from fully irrigated to rainfall dependent with  

variable or extreme weather events.
POTATO MODEL INTERCOMPARISON AND IMPROVEMENT
CO-LEADERS:  David Fleisher (USDA-ARS), Roberto Quiroz (International Potato Center, Peru)
GOALS:
Quantify variation or uncertainty among potato crop models                  and assess predicted climate change responses at multiple                 production locations.

Evaluate model calibration and sensitivity and identify areas                      for model improvement.

Use multi-model assessment methodology to quantify                     variation among models and evaluate responses to climate change.
CO2-TEMPERATURE WATER
CO-LEADERS: Jerry Hatfield (USDA-ARS), Ken Boote (U Florida)
GOALS:
Establish baseline climate data time-series sources and gap-filling methods to link with crop models for North America.

Evaluate sensitivity of models to changes in CO2, temperature, and water for current and future scenarios.
AgMIP DATA INTEROPERABILITY GROUP
CO-LEADERS:  Cheryl Porter (U Florida), Jeff White (USDA-ARS),                 and Medha Devare (CGIAR)
GOALS:
Establish and regularly convene an international team of            agricultural production modelers and data and IT experts                  regarding linked data and model requirements.

Make data findable, accessible, interoperable and                                      re-useable for modeling activities.

Foster the consistent use of accepted standards and                    

approaches for annotating and archiving data, including                   metadata, ontologies, and data dictionaries.