AgMIP8 Virtual Webshop: Food Systems, Shocks, and Actions
Maria Dombrov
The
Agricultural Model Intercomparison and Improvement Project
(AgMIP), a well-established, global community of agricultural modelers, hosted its eighth workshop entirely online.
The free, virtual event had over 1000 registrants and encouraged involvement amongst those new to food systems as well as experts within agriculture and nutrition fields. Keynote speakers included Martin Bwalya, Jessica Fanzo, Mark Howden, Jennifer Woo Baidal, Mario Herrero, and Sally Rockey.
The AgMIP8 Virtual Webshop took place from October 12 – 16th and showcased three themes central to AgMIP's research and development – food systems, shocks, and actions. Additional interdisciplinary topics included health and nutrition, modeling, environmental stresses, and resilience.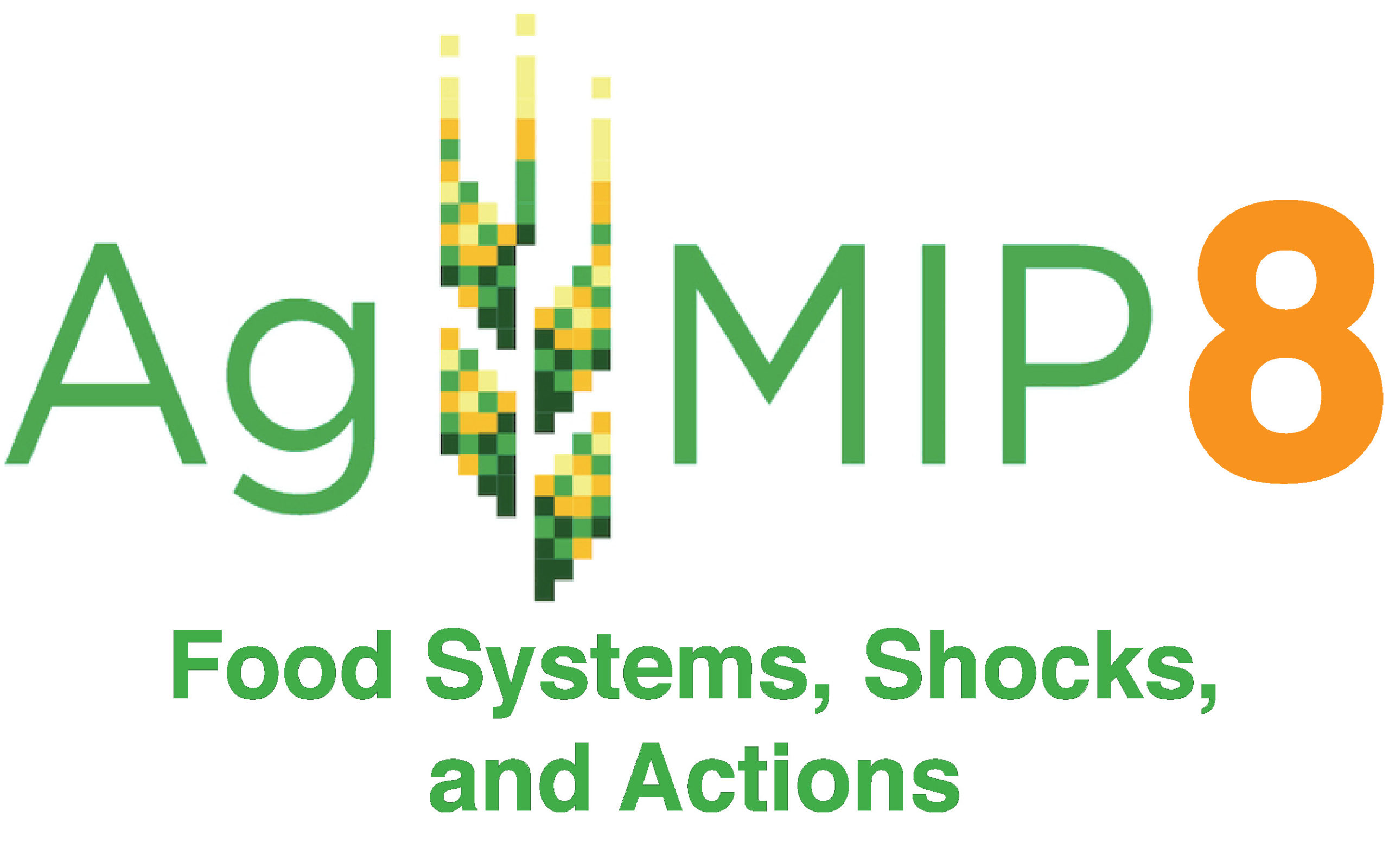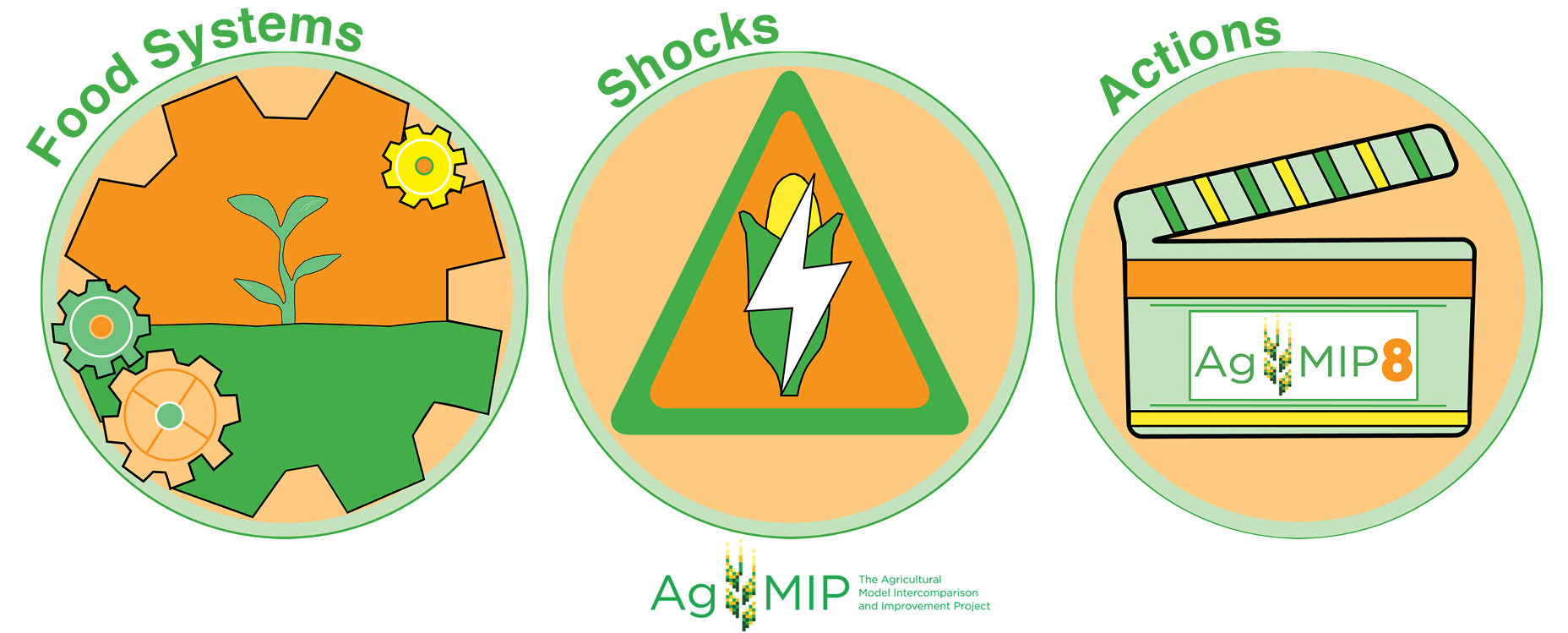 The AgMIP8 Virtual Webshops' three themes – food systems, shocks, and actions
Cynthia Rosenzweig
, AgMIP Co-Founder and Executive Committee member stated, "The AgMIP8 Webshop followed a 'double helix' approach to the three themes, bringing together food system modelers and stakeholders to advance resilience to the global systemic shocks posed by COVID-19 and climate change. This intertwined pathway of science and action is needed now to scale up and speed up responses."
The five-day-long AgMIP8 program was organized by the AgMIP Coordination Unit, which is based within Columbia University's Earth Institute Center for Climate Systems Research. AgMIP8 had significant inputs from four committees – the Local, Steering, Science, and Organizing Committees.
AgMIP8 featured multiple panels with informative presentations, collaborative small-group discussions, single-day workshops, and team sessions on all aspects of food system modeling for human and planetary health.
Food Systems
Food systems are highly vulnerable to weather shocks and climate change. AgMIP supports activities that build global and regional capacity for integrated food system assessments of these shocks. These assessments provide testbeds for rapidly scaled-up food, nutrition, and health strategies in the face of climate change.
When reflecting on AgMIP8's standout moments, Carolyn Mutter, AgMIP International Program Manager shared, "We were able to hear from many of the longer-term AgMIP scientists leading or contributing to research innovations covered in sessions, but also to hear from additional experts regarding key opportunities and challenges.
I really liked hearing the term 'precision conservation', as a way for farmers to diversify and receive credit for not only what they grow, but also what they choose to nurture in terms of ecosystems, soil health, and/or other processes that contribute to a broader set of possible goals, as growers."
Engaging with stakeholders and creating intercomparisons are two important ways that AgMIP advances researchers' understanding of the food system. During Martin Bwalya's Keynote on COVID-19 and the food system, he shared the importance of viewing policy, science, and practice through a systems approach lens.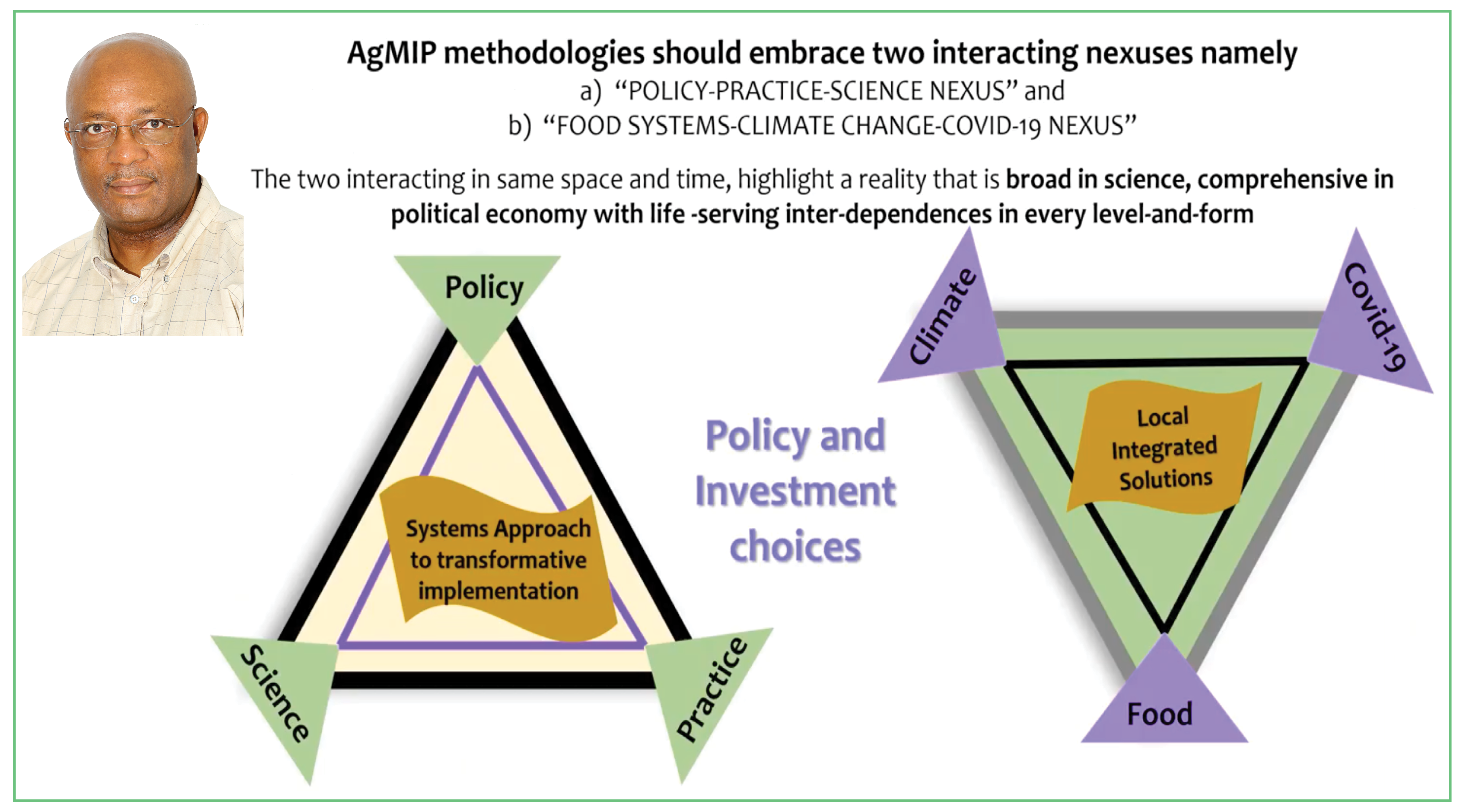 Martin Bwalya, Head of the Africa Union Development Agency (AUDA – NEPAD) Centres of Excellence, speaking about the interconnectedness between the food system, climate change, and COVID-19.
Following Martin Bwalya's presentation, Jess Fanzo gave an engaging Keynote lecture about climate change as a disrupter, food system triggers, nutrition, and human well-being.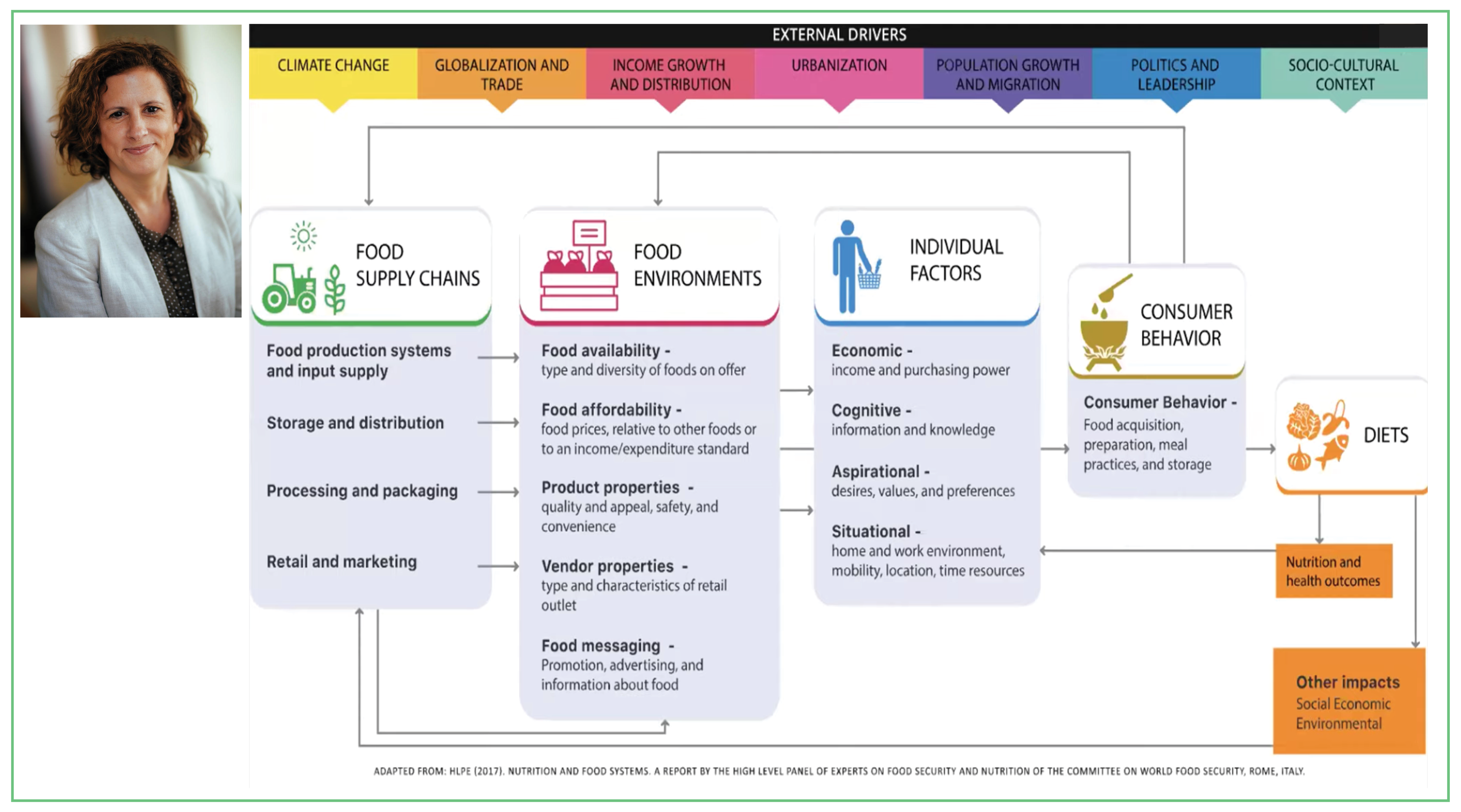 Jess Fanzo, Bloomberg Distinguished Professor and Director of Johns Hopkins' Global Food Policy and Ethics Program, talking about the external drivers of the food system and how they influence nutrition and health outcomes.
Shocks
Shocks undermine the societal stability leading to income, market, and health disruptions. Understanding stressors, tipping points, and interventions builds societal resilience to current and future shocks. AgMIP develops probabilistic projections of climate shocks for integrated, multi-disciplinary, and action-oriented research products.
Alex Ruane, AgMIP Science Coordinator explained, "Many AgMIP participants have been collaborating since AgMIP's first global workshop in 2010, and this webshop showed the tremendous progress already made and vast potential for continuing research and applications in the years ahead."
He also noted that emerging challenges underscore the need for research and applications. "COVID-19, droughts, pest outbreaks, floods, and severe storms have each hammered regional and global food systems in recent years, and the AgMIP community is identifying modeling capabilities and assessing storyline scenarios to provide early warning and forewarning of food shocks and their cascading implications on vulnerable populations around the world."
During Mario Herrero's Keynote, he presented on the major challenges that humans face and how we must improve and transform the food system.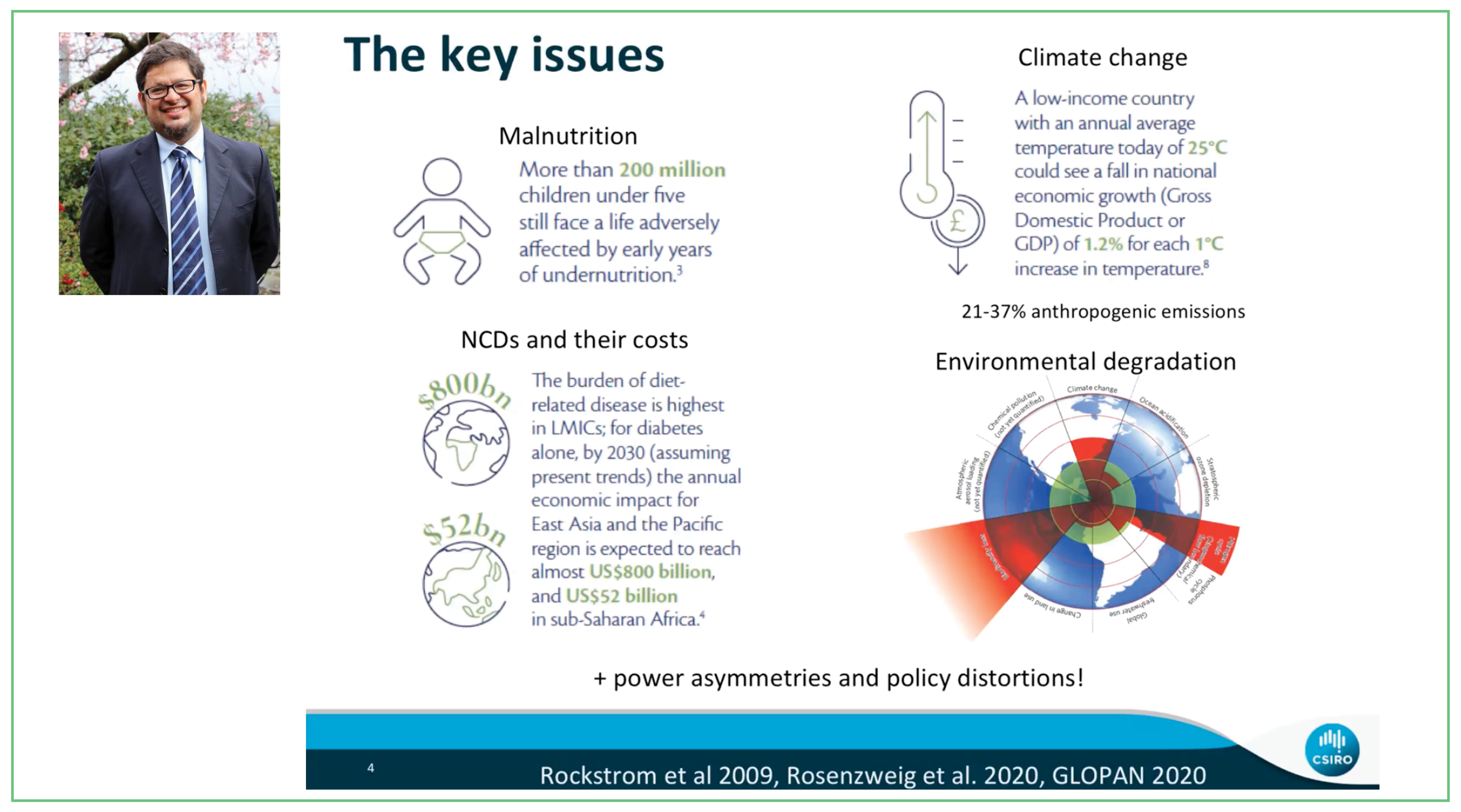 Mario Herrero, Chief Research Scientist of Agriculture and Food at CSIRO, discusses "the key issues" and what the AgMIP community can do to overcome them.
Actions
Actions are enabled due to collaborative innovation among a community of climate, agriculture, health, trade, security, and aid experts. These methods facilitate transformation of the food system. The AgMIP community advances approaches to address food system challenges.
During Sally Rockey's Keynote, she shared strategies for translating agricultural research and modeling into tangible actions.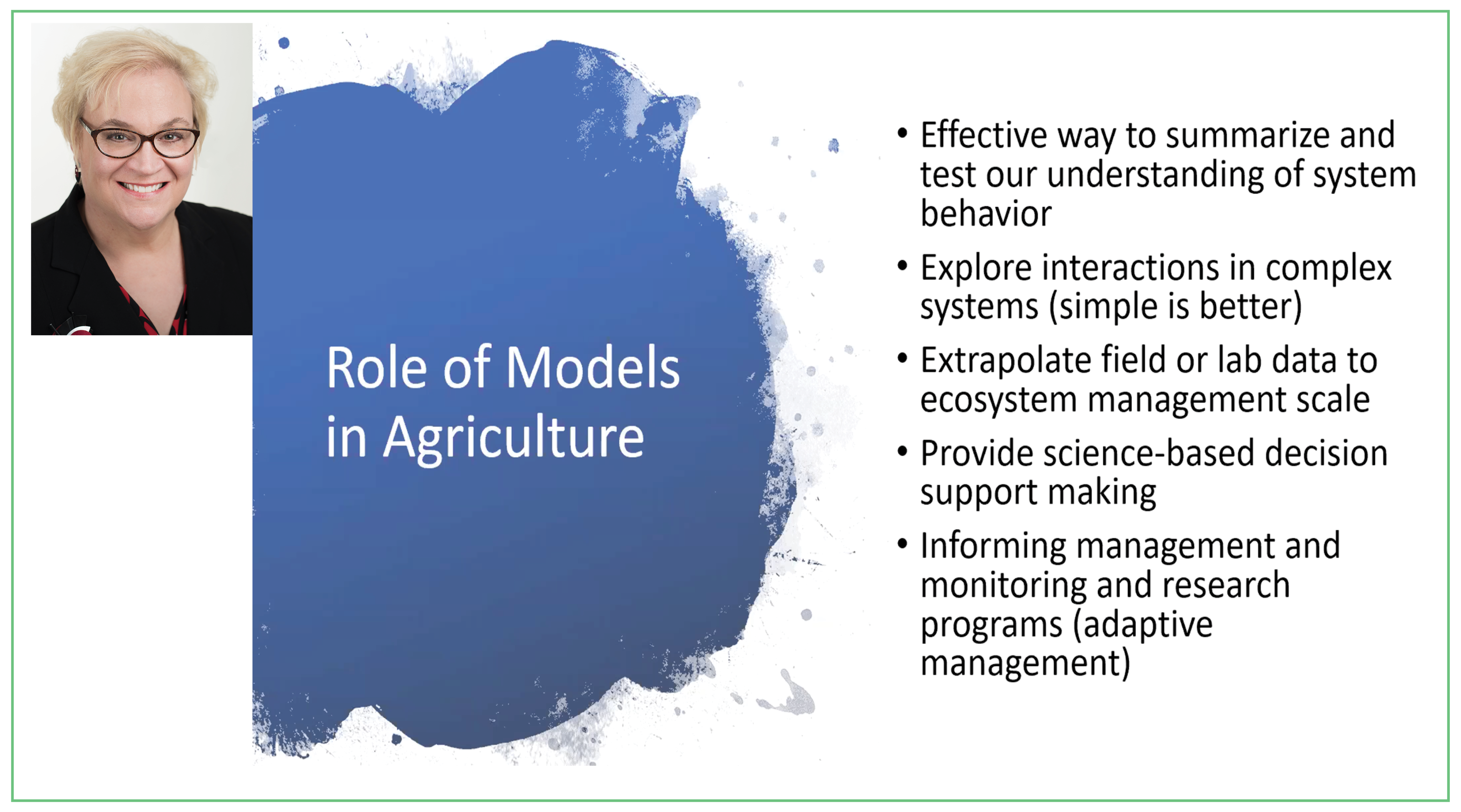 Sally Rockey, Executive Director of the Foundation for Food and Agriculture Research, presents on how agricultural modelers can be at the forefront of effective implementation.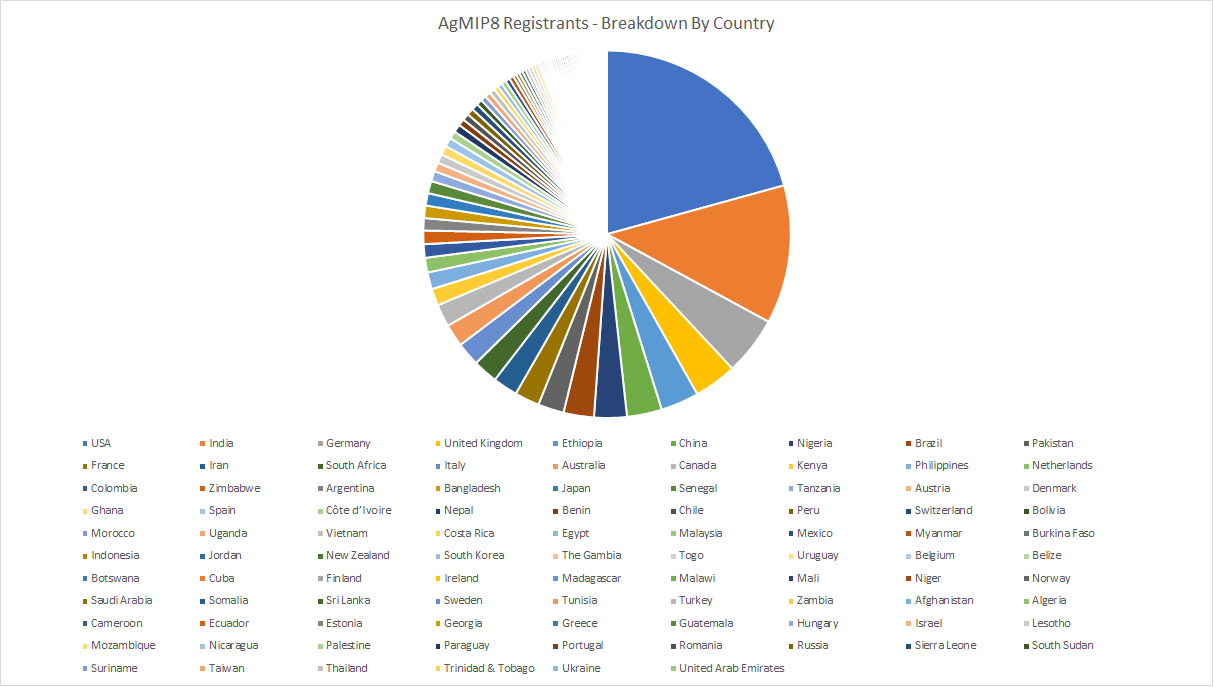 Over 1,000 people from 96 countries registered for the AgMIP8 Virtual Webshop.